Loading
year

2016
role

Logo Designer
UI Designer
Frontend Developer
tags

UI/UX/IxD
Frontend
Web Design
Logo Design
client

Flashtech is a terminal automation system used in petroleum industry that controls the flow of information from the loading area to the central business system of an enterprise. It provides user-friendly access to data and events.
I had provided a complete design solution for Flashtech (a set of 16 applications) in 2016: A dashboard screen to choose between apps, a generic login screen, a common navigation bar, and a UI kit to be used in all current/future apps. I had also created design guidelines for all the apps.
I am also the designer of the typographic "Flashtech" logo.
Dashboard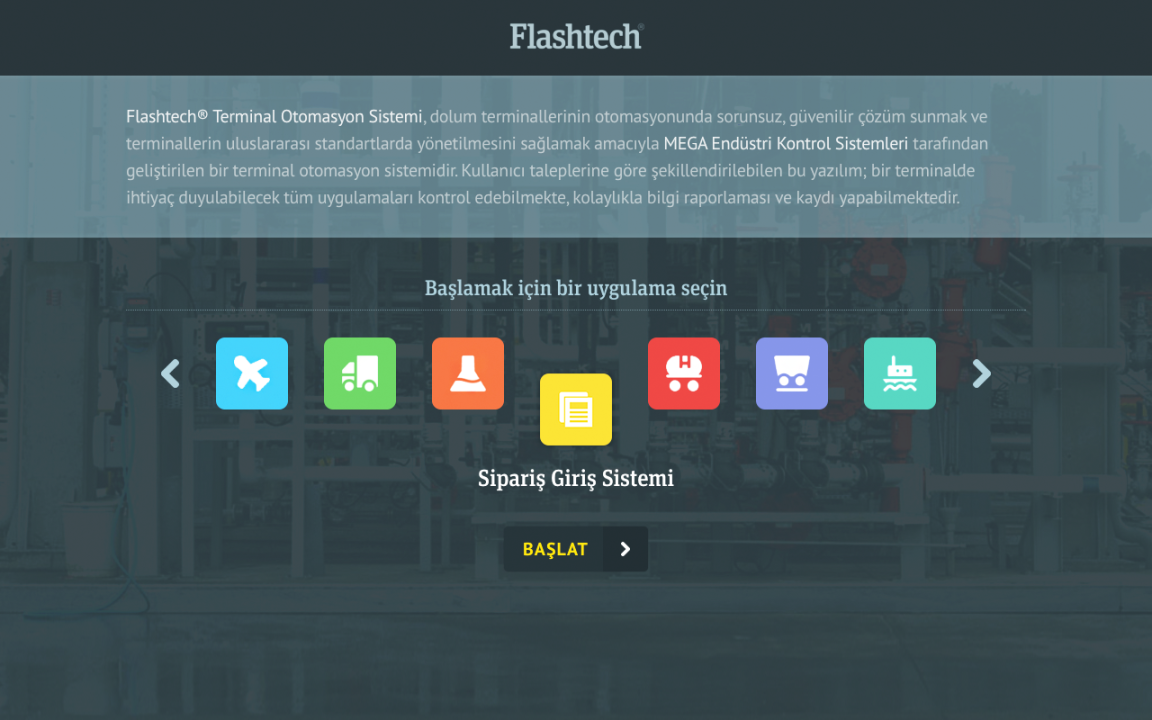 Login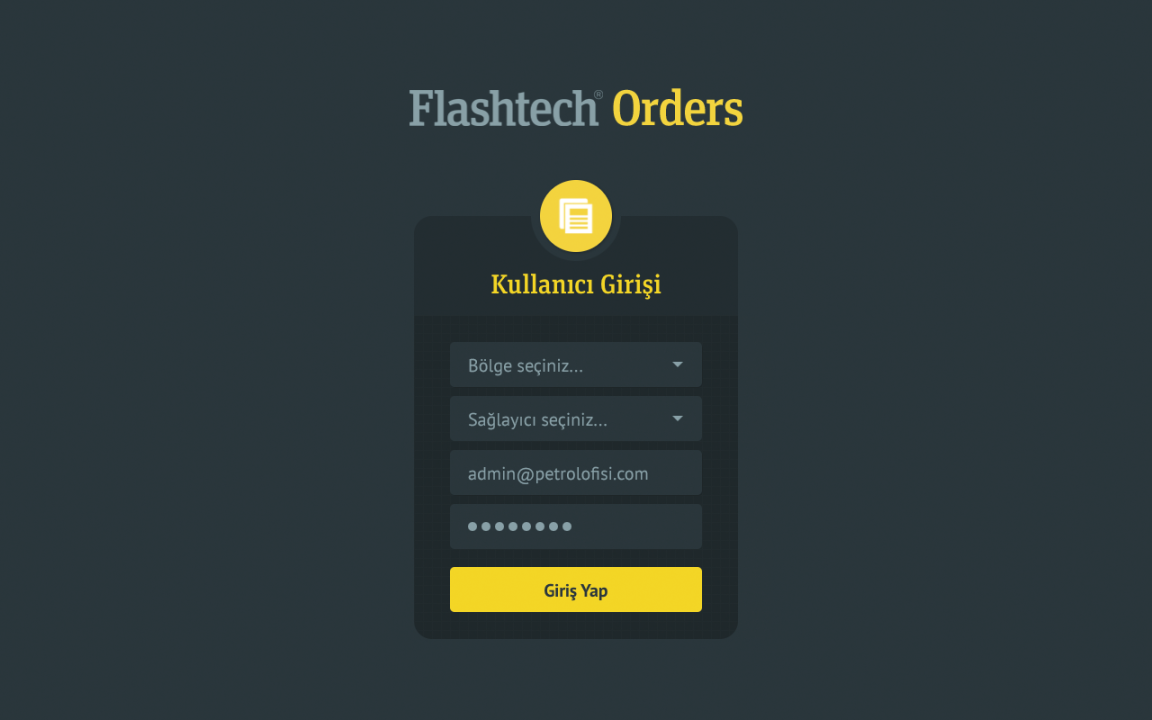 User Interface Kit