Loading
year

2015
role

Logo Designer
UI Designer
tags

Logo Design
UI/UX/IxD
Frontend

i-kort is a sports app displaying real-time scores, results and match statistics of tennis matches. It also displays player profiles, personalised player-related alerts, play status, the order of play, and tournament schedules. It is the official app of the Turkish Tennis Federation.
I had designed a clean and data-focused user interface for i-kort apps (iOS and Android) in 2015. I had also provided image assets at various resolutions for iOS and Android platforms.
I am also the designer of the typographic "i-kort" logo.
Screens
Login Page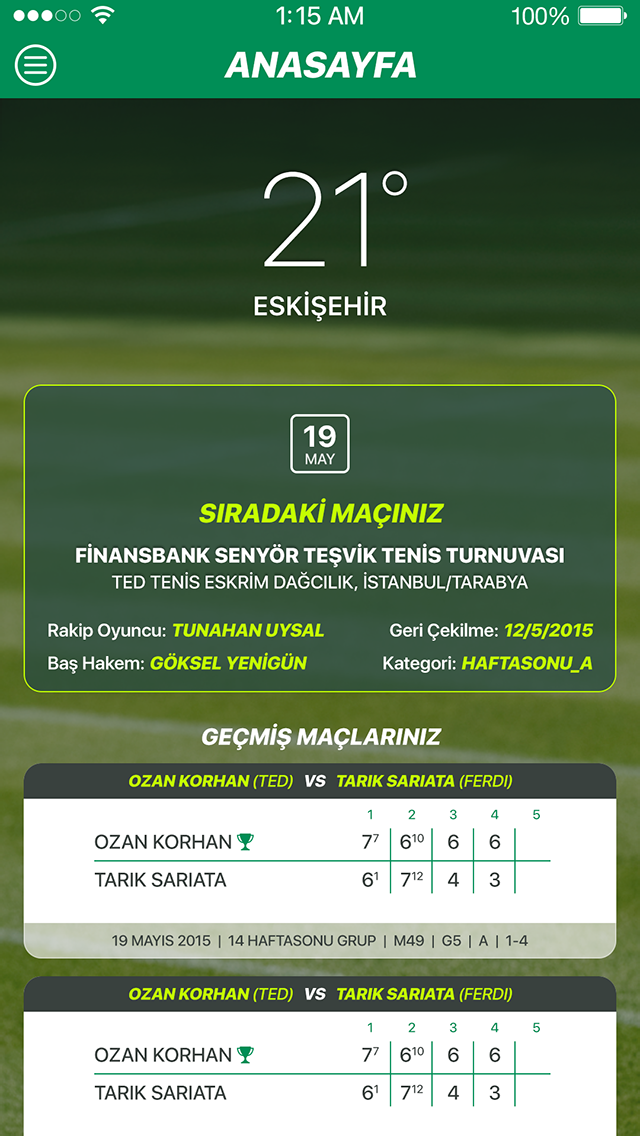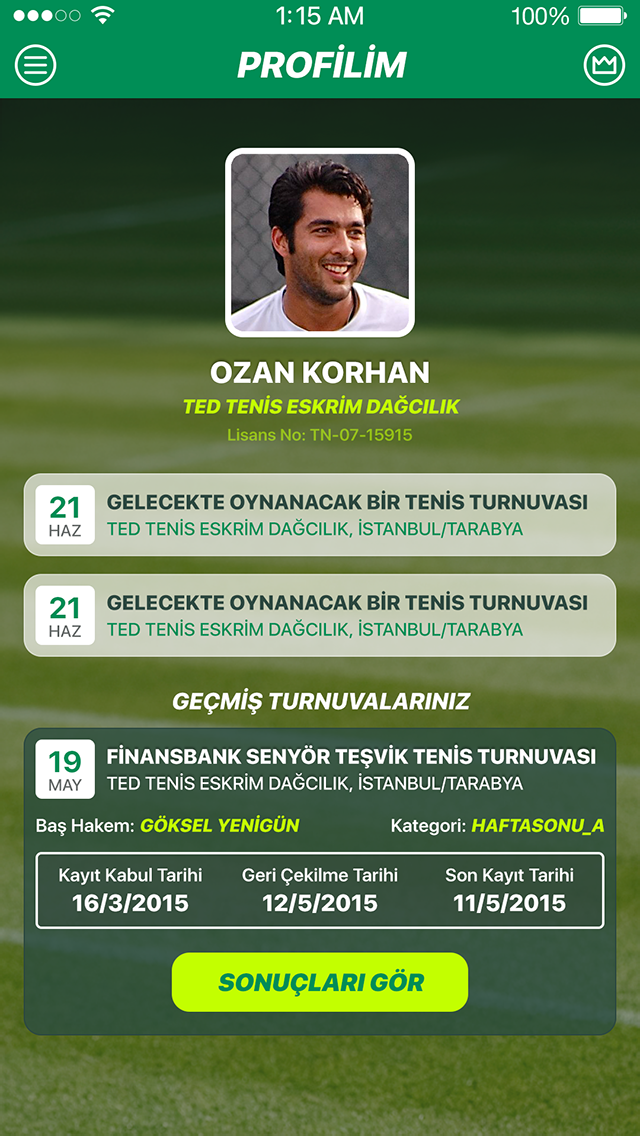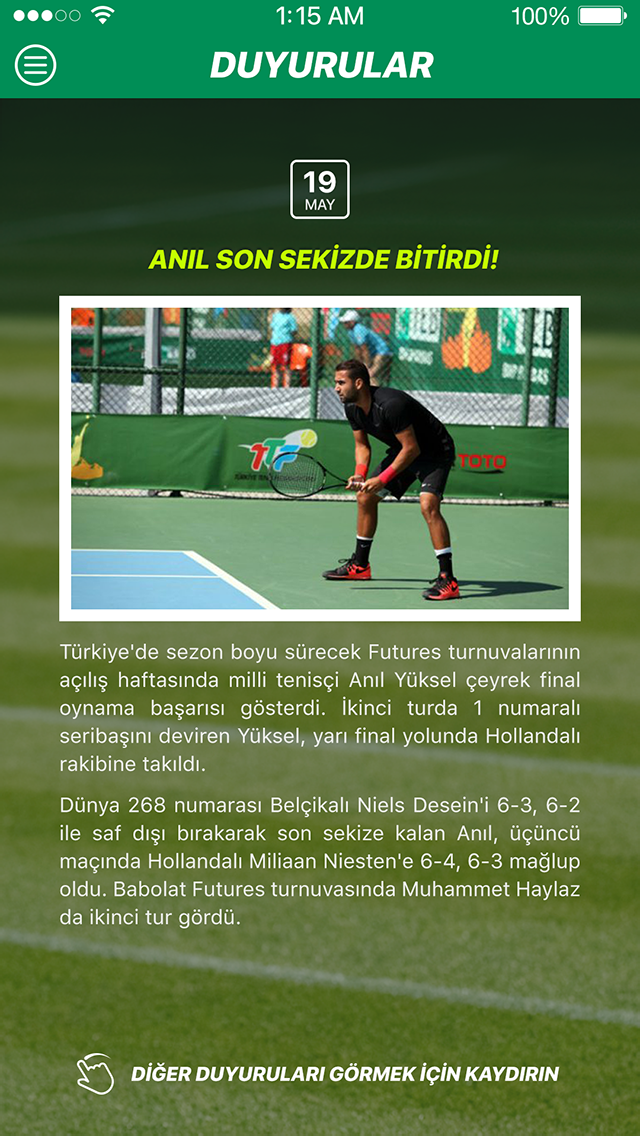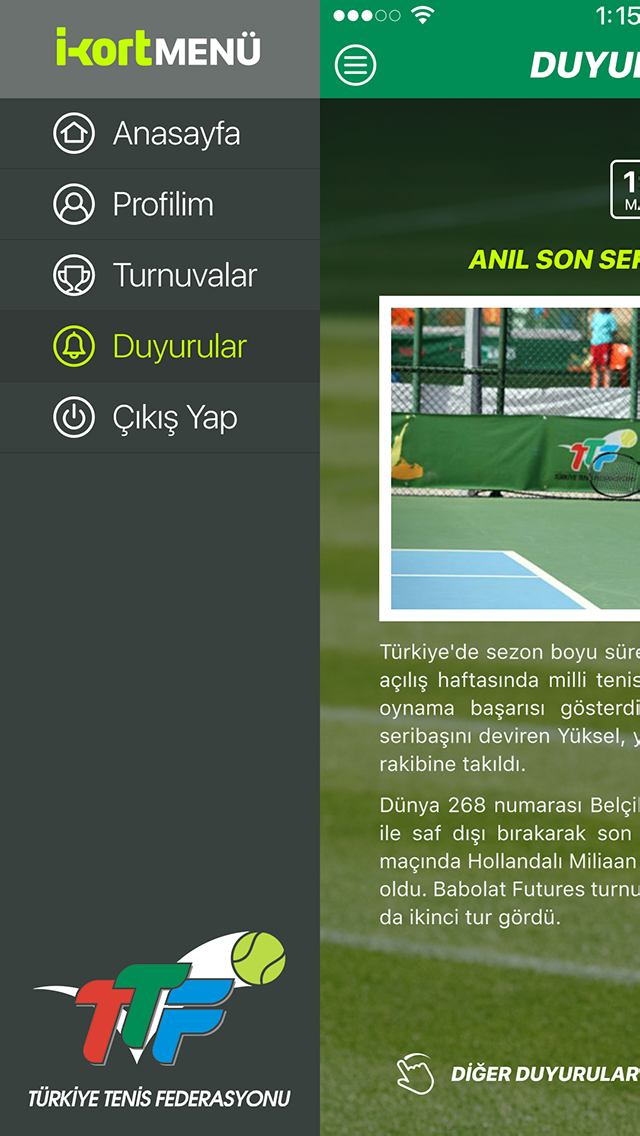 Sliding Menu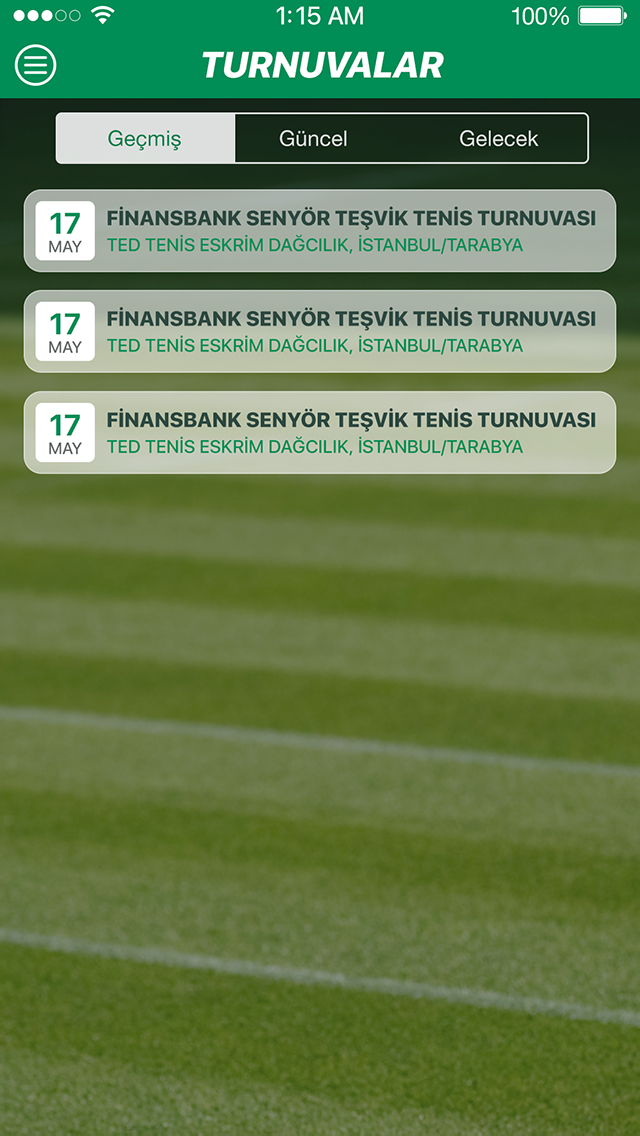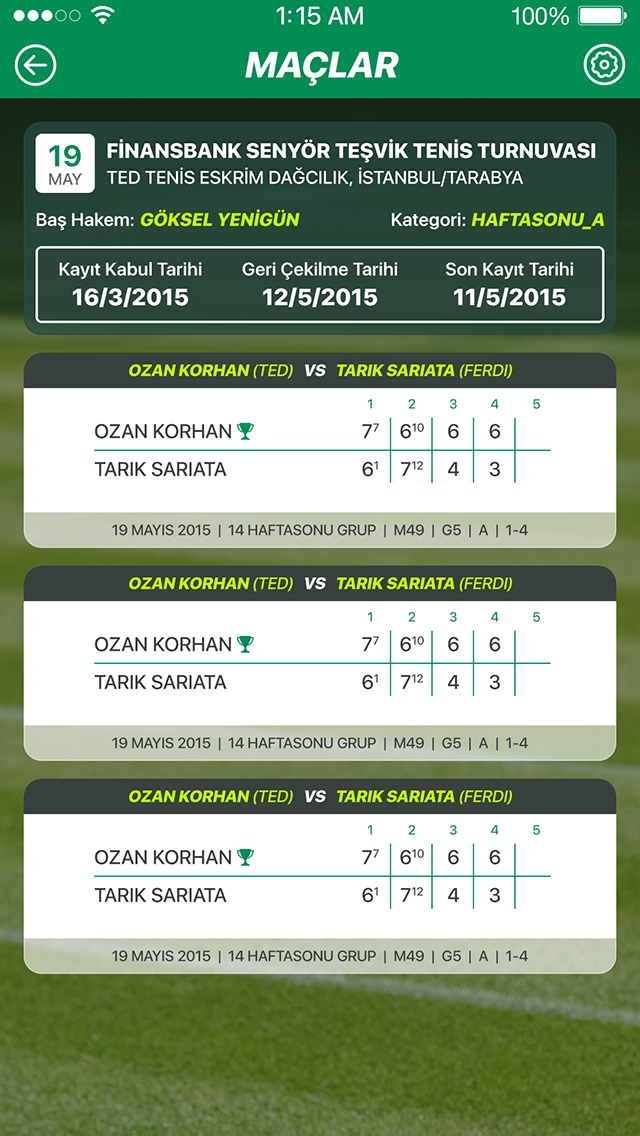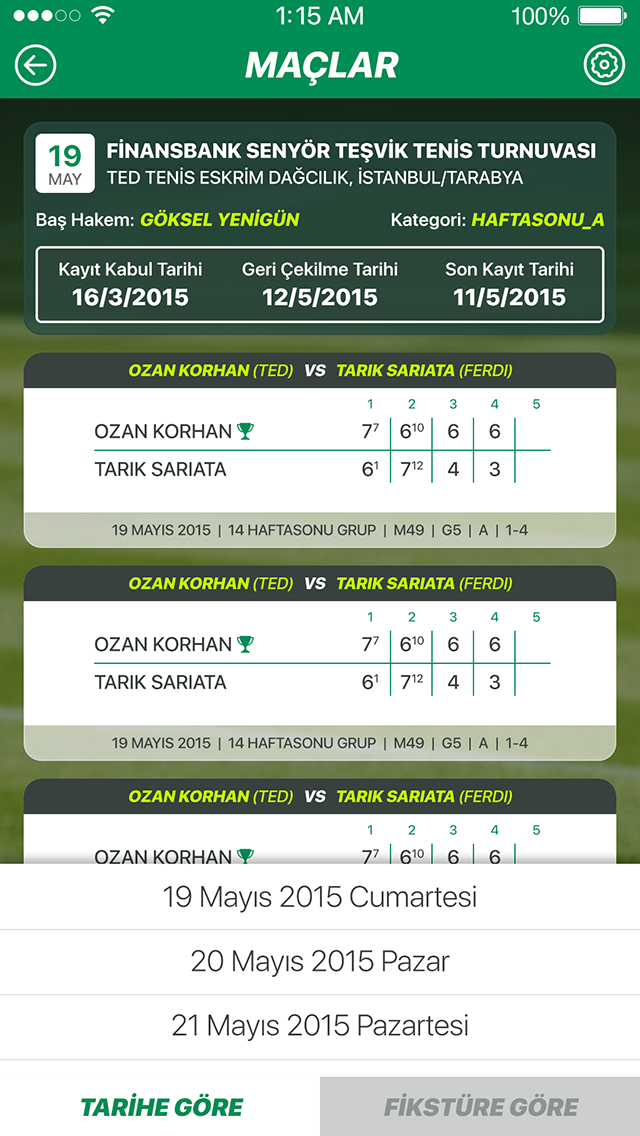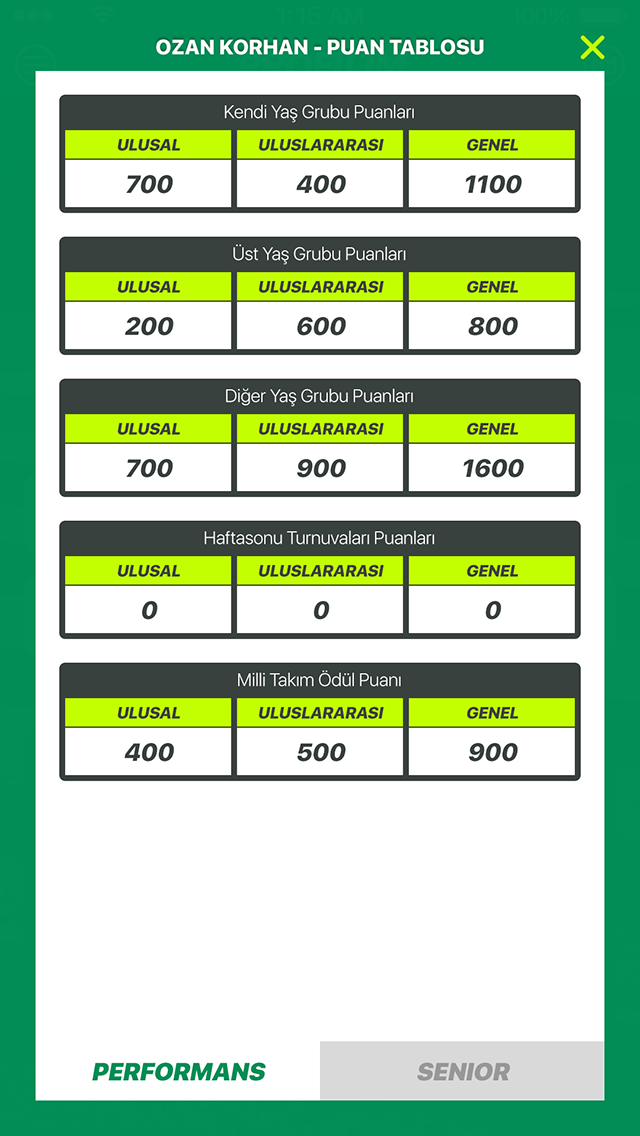 Overlay